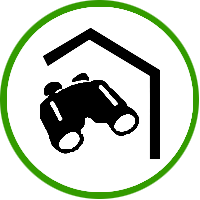 Nature is our passion and we invite you to share it.
In our environment where nature and heritage are privileged, you will benefit from the diversity of our landscapes, our knowledge of flora and fauna as well as the preservation of the environment.
Topographic maps, circuits, binoculars, books, nature activities, etc. are available to you.