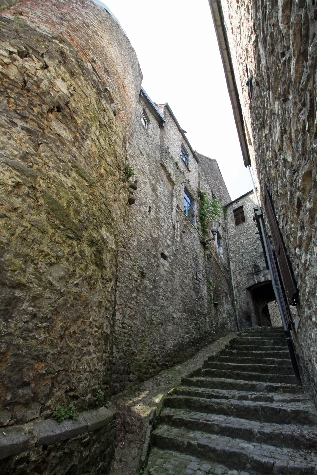 Small town of medieval origin, Walcourt is built on a narrow hill overlooking the valleys of Eau d'Heure and of Eau d'Yves.
Some vestiges still give the locality the typical configuration of a fortified city once surrounded by walls flanked by towers and pierced by five gates: except on the south side, the line of the walls is indeed globally conserved, as well as some elements of the city gates or defensive turrets. Like many towns built on a hillside, Walcourt has several particularly steep streets, as Brother Hugo Lane, and offers beautiful views of old houses or terraced gardens…
Also visit the Basilica, with its rood screen, gift of Emperor Charles V according to a local tradition, its stalls and the treasure of the goldsmith Frère Hugo...